Coloplast Sensura hack/Mod part 2
June 28, 2020 8:59 am
Hi
An update on my mods to make the 2 click system work better for me.
This is where I further cut the wafer more into a flower pattern shape this increases the wearablity time. I've had no leak or bad odors and even when the edges have started to peel back the bag still remains firmly attached. Its also more comfortable as there is less creasing or rucking. I change after 3 - 5 days mainly for my skin comfort
June 28, 2020 10:20 am
Like it Chris, I bet your Mum had to hide the scissors when you were little 😂
ileostomy 31st August 1994 for Crohns
June 28, 2020 11:14 am
I was my Mum's best boy I always helped her out, even when she didn't need it.
Glad to see you liked my artistic flair 8-O 
I'd like too add the petals are very carefully placed to help where the body fold and creases, even in the hot weather which I notice allows the glue to un-stick and re-stick again and not always the best place - stand up and a stray hair get yanked-ouch!
Chris and Bagpus signing off for a rebuild this week (Op tomorrow)👷‍♂️
June 28, 2020 12:50 pm
@chrisandbagpus...cute flowery pouch system there Chris!! I have done similar to the C shaped elastic strips that add extra security for me. I do appreciate your posting this for us! Very interesting to see it. I wear a 1 pce. and will try this today on the tapes that extend the wafer already attached to the pouch. I have a small dip in the scar that when the tapes are on, it seems to pull no matter what I do to the C shaped strips. I never thought to do this to the attached tapes. That original incision has been cut into so many times it's crazy, so the skin is all tight there.  Thank you for the idea.
Good Luck on your "rebuild" let us now how things go for you please. I will be praying for you! 
June 28, 2020 1:22 pm
Chris, 
Best wishes for you and Bagpus this week. I hope it all goes as expected and look forward to hearing the results. 
-Liza
Ileostomy 6/18/2018
"May your day be bright and your bag be light."
June 28, 2020 2:44 pm
Nifty cut-out idea, Chris - i will try it (on my Hollister flange, a little scallop at the side of each corner)! Best wishes for this week. LL
Colostomy 4/30/18
I love the smell of coffee in the morning. It smells like .... victory.
June 28, 2020 3:31 pm
This is where I further cut the wafer more into a flower pattern shape this increases the wearablity time.
I'm still new to all of this, and thought the "mound" around my loop stoma was "normal," until I recently met with my surgeon, who said that I had a hernia. I have been having problems with lots of creases in the wafer because of it.
I searched for a solution, skipping past products for convex stomas. Then I happened upon a video about the Coloplast Convex Flip. I watched it several times, and it looked like it would work for me, but it was called "convex," and my situation is concave. I contacted Coloplast, but they didn't have an answer to why it's called "convex." They said it's concave after the flange is "flipped," and is designed specifically for herniated stomas. I'm supposed to get a sample soon.
Does anyone here have experience with it?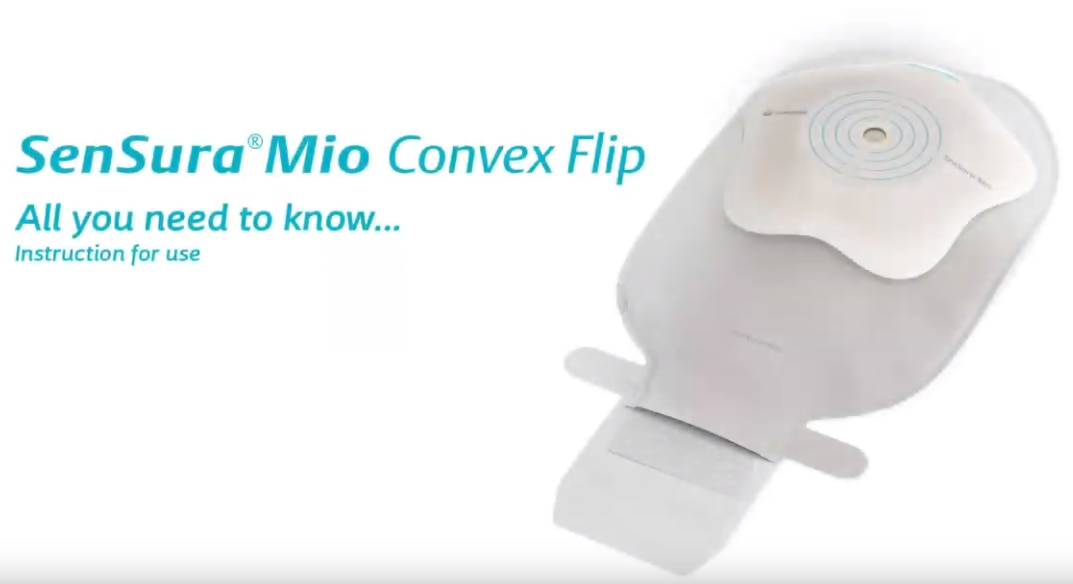 Loop ileostomy March 11, 2020.
June 28, 2020 4:07 pm
I think Ken the idea is when the flange is stuck on the convex pushes the center inwards for a parastoma hernia they bulge outwards, whereas I think your describing a inwards (Concave) I think your more likely need rings or stoma paste to fill the dip. Have you seen a Stoma nurse hernia can be very problematic I'm sure a few others will on here to help soon.
Surprised Coloplast couldn't answer you might need to speak to another more knowledgeable person there?
June 28, 2020 6:08 pm
Wishing you all the best! BTW, did you cut that free hand or did you develop a pattern for it? What a fabulous idea! I may try it the next time I change my Coloplast convex system.
God bless!
Stella
June 29, 2020 9:49 am
@ken I have not tried the concave Mio's, but did hear from a few people who liked them. They are ideal for hernias or bulges and I think the actual product is "bowl-shaped" vs simply having a differently shaped edge. 
Just your friendly neighborhood ostomate.
~ Crohn's Disease ¦ Ileostomy ~
June 30, 2020 12:26 am
Hand cut with the coloplast paying scissors the curve help the corner rounding otherwise the corner points dig in abit
Also I can adjust the petals to best for the curves and dips.
July 7, 2020 3:05 am
Chris and Bagpus signing off for a rebuild this week (Op tomorrow)👷‍♂️
Chris- How did everything go for you? I'm hoping all went well and you are recovering comfortably!!
-Liza
Ileostomy 6/18/2018
"May your day be bright and your bag be light."
July 7, 2020 8:54 pm
I finally got the Mio Convex Flip sample I requested from Coloplast, and am trying it out. The folks at Coloplast said that I should try it without the Protective Seal ring, Elastic Barrier Strips (half-moon shapes), paste, and even without the Barrier Film prep (Cavilon spray), all of which I had been using, plus the stoma powder (more about that later). I followed their recommendations about two hours ago, and so far, so good. No leaks, no edges unsticking, no problems at all. This is the first time since my surgery, four months ago, that I'm going "bare bones," and I like it.
About the stoma powder, it made all the difference in the world in clearing up the bloody and painful irritation caused by output on my skin. I followed Eric's "crusting technique," and I saw improvement with each pouch change. I have a loop stoma that looks like a fat little 3 1/2 inch-long hot dog overlapping my abdominal skin. It's impossible for me to determine the diameter of the base under the stoma (imagine a mushroom stalk), so it's been trial and error every time, and never quite perfect. Consequently, the notorious skin irritation. The Coloplast folks suggested that I cut the hole a bit smaller than I had been, for a snug fit. I hope it works.
As I mentioned in my original post, the "Convex Flip" is really exactly what they describe, i.e., you "flip" it backward, and it becomes concave, which is exactly what I needed for the hernia mound around my stoma. This is the first time that I have no folds (always a source for leakage) in the flange that I have to cut, overlap, fill with paste and hope for the best. I'm still amazed that they call it "convex," which undoubtedly people with herniated stomas would just pass it by when looking for a product that would work for them, as I had.
If this lasts three more days, without incident, I'll be a happy camper. Fingers crossed.
Loop ileostomy March 11, 2020.
July 7, 2020 10:57 pm
Ken,
I'm so glad the stoma powder has helped you. Nothing is worse than having raw irritated skin!
I hope the convex flip is the answer to your leak problems! 🤞
Thanks for reporting some good news. It is always nice to hear about things working out for people. 
-Liza
Ileostomy 6/18/2018
"May your day be bright and your bag be light."